Home
/
GENIE PUR Herbal Anctient Recipe Mask Cream Whitening Moisturizing Brighten Skin Care Acne Treatment facial Mask
GENIE PUR Herbal Anctient Recipe Mask Cream Whitening Moisturizing Brighten Skin Care Acne Treatment facial Mask
Herbal Anctient Recipe Mask Cream
Ingredients:
Water, Glycerin, Hydrogenated Shea Butter, Dimethicone, Stearyl Alcohol, Glyceryl Stearate, Sucrose Palmitate, Synthetic Jojoba Oil, Tocopheryl Acetate, Sodium Hyaluronate, Fragrance, Hamamelis Virginiana Extract, Phenoxyethanol, Hydroxyacetophennone
Adopt traditional formula with fine, refreshing and non greasy nature, contain vegetal essences and nutrition with easy absorption, combine sodium hyaluronate moisturizing factor, powerfully replenish water, regularize skin nature, and make skin smooth, moist and tender.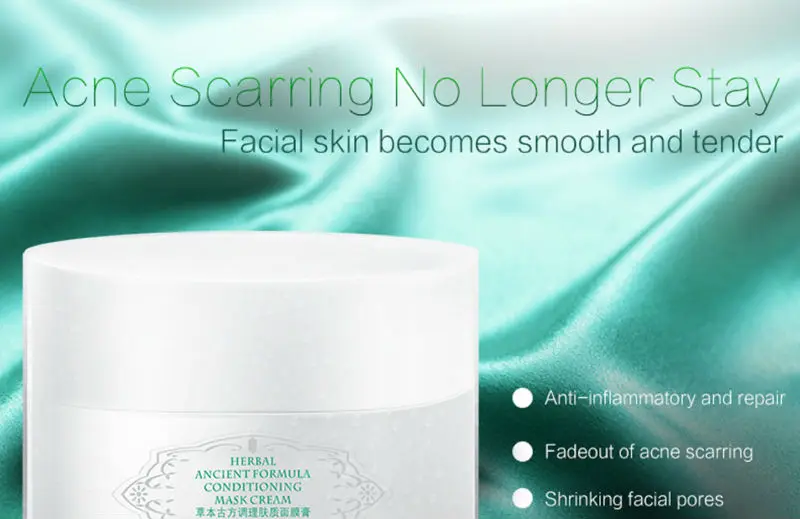 After facial cleansing, apply a proper amount to the face, avoid contacting skin around the eyes and mouth, keep the mask 1.5mm thick, and then cleanse skin with clear water 20mins later. Applicable to both daytime and night use.
Please store in the dry, shady and cool place without high temperature and moisture.
Warm Instructions:
For external use only; Please immediately flush the eyes or see a doctor in case of eye contact. Applicable to any skin, but test on partial skin is necessary for sensitive skin.